2018 AIDS Walk Delaware
The AIDS Walk Delaware website is up and running!
32nd Annual AIDS Walk Delaware
Saturday, September 22, 2018
9 am registration, 10 am step off 
at Dravo Plaza Wilmington Riverfront and at Grove Park, Rehoboth Beach.  
Please take a few minutes now and register your support for the this important annual awareness and fundraising event.  AIDS Walk Delaware is a collaborative effort of AIDS Delaware, the Delaware HIV Consortium, and participating AIDS service organizations throughout Delaware.
To register for or to donate to AIDS Walk Delaware, CLICK HERE
CLICK HERE to join Consortium Team – Wilmington
CLICK HERE to join Consortium Team – Rehoboth Beach

Support the Walk — on the day after!
You can help support the AIDS Walk on September 23 by eating at Iron Hill Brewery, Riverfront Wilmington or Rehoboth Beach locations and present this IHB AIDS Walk Delaware Coupon and 20% of your tab (not including alcohol) will be donated by Iron Hill to the AIDS Walk.  (Please respect IHB's rules and don't attempt to pass around coupons inside or on the ground of their restaurants.)  Bon appetite!
Thank you so much for your continued support!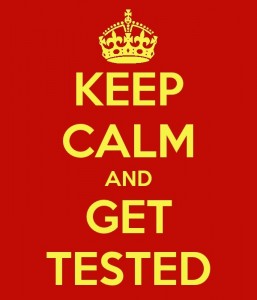 Know Your Status
Is it important to know your HIV status so that you can start a medication regimen to keep you healthy!  Get  tested today – it's free. For location and hours, CLICK HERE.
Help Support Our Work
Make a donation in support of our services to people with HIV/AIDS, including FREE HIV Testing & Linkage to Care, our Personal Care Items Closet, or the Michael Brossette Memorial Fund.
Tell us what you want to support – DONATE HERE.
Or make a donation in support of all our programs – Make a donation!

DelaWEAR One
Mail Order Condom Program
This program is designed to help curb HIV infection and is intended for the following people:
those who are HIV positive,
sexual partners of those who are HIV positive, and
those who are at higher risk of contracting HIV (including IV drug users and people with multiple sex partners who currently do not use condoms).