AIDS Walk Delaware
AIDS Walk Delaware
Two Walks – One Day Saturday, September 21, 2019
Riverfront Wilmington and Grove Park in Rehoboth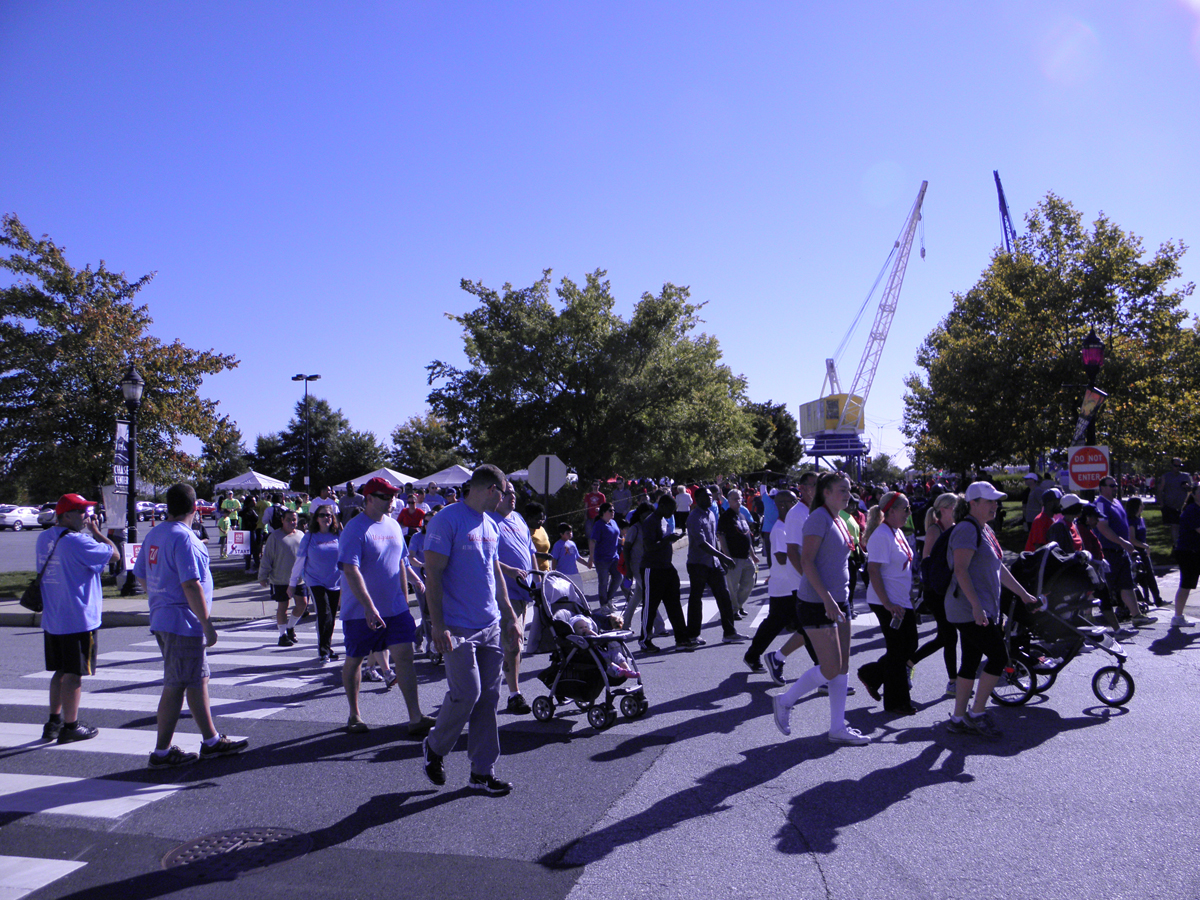 Held in New Castle and Sussex counties, the AIDS Walk serves as a reminder to all that the AIDS epidemic is not over and that Delaware is still one of the hardest hit states in the entire country. Please walk with us – every person and every dollar makes a HUGE impact! The AIDS Walk is presented in conjunction with AIDS Delaware and other partner HIV service organizations.
Our Sponsors to Date:
Delaware continues to rank among the top ten states in the nation for the rate of HIV infection, per capita. And, every 9.5 minutes in the US, someone becomes infected with HIV. HIV is 100% preventable and there is still no cure or vaccine.
Please help AIDS Walk Delaware be a success on this very special anniversary. Register to walk today and ask your family, friends, classmates, co-workers, church members, and sports teammates to join you. You can start your own team, join a team that's already been formed or walk as an individual. Register today!
Join the Consortium Team in Wilmington or Rehoboth Beach.
There's just 3 easy steps to follow for success:
Register yourself online or call 302-652-6776. Ask your friends to join you. Spread the word on Facebook.
Collect pledges. When you register online your personal fundraising page will allow others to donate via credit/debit card.
Walk the Walk! Come to the Walk to show your support! This year the AIDS Walk has made many changes so check the website to see when and where your local AIDS Walk will be held.
Thank you for your time and for caring about everyone who is infected and affected by HIV/AIDS across our state.
If you would like to join the Delaware HIV Consortium's AIDS Walk team (for New Castle County) please click here to view our team page.
You can help promote the AIDS Walk
2019 AIDS Walk Delaware Sponsor Benefits Form
Poster
Support the Walk — the week before!
You can help support the AIDS Walk on Tuesday, September 17 (9-17-19) by eating at Iron Hill Brewery, Riverfront Wilmington location and present this Give%20 coupon.  20% of your tab (not including alcohol) will be donated by Iron Hill to the AIDS Walk.  (Please respect IHB's rules and don't attempt to pass around coupons inside or on the ground of their restaurants.)  Bon appetite!

---
© The Delaware HIV Consortium