WOW Awards Celebration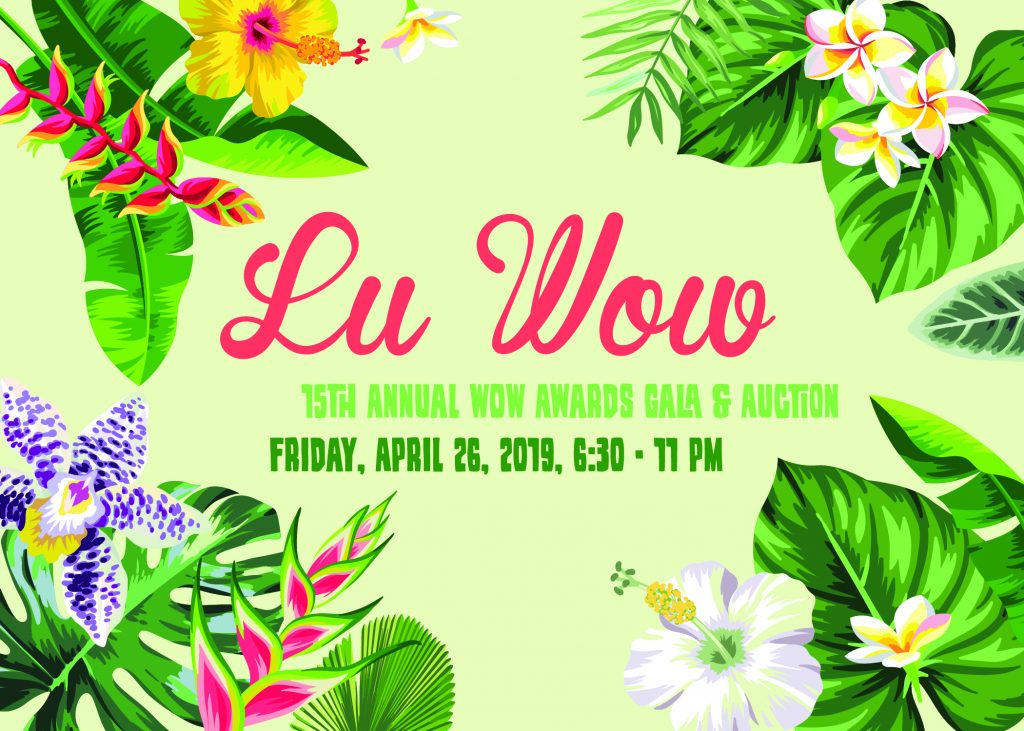 Thanks to all who supported or attended the 2019 WOW! Awards Gala & Auction, LuWOW on Friday, April 26, 2019, 6:30 pm, at Hockessin Memorial Hall in Hockessin, DE.
If you missed WOW, you can still support vital services to Delawareans with HIV!
View our items leftover from the auction: 2019 WOW Clearance Sale (Updated)! (Items are sold first come, first served. Call 302-654-5471 8:30-4 daily to purchase an item)
Make a donation to the event by clicking HERE.
Photos:
The WOW Awards Celebration is the signature fundraiser of the Delaware HIV Consortium. With a new theme every year, the WOW Awards Celebration recognizes leaders in the field of HIV/AIDS and raises much-needed funds for Delawareans living with the disease. Phenomenal fare, spirits, entertainment and silent auction are important parts of each event.
Since the inaugural WOW Celebration in 2005, the Delaware HIV Consortium is proud of its many longtime presenting sponsors such as MAC Cosmetics/VIVA Glam, Bank of America, Walgreens and supporting sponsors GlaxoSmithKline, Highmark Blue Cross Blue Shield, Gilead, Bristol-Myers Squibb and Abbott Laboratories. For the past ten years, 6abc NEWS in Philadelphia has been premiere media sponsor, providing its most prominent news anchors as guest emcees. In addition, 6abc provides pre- and post-event coverage of the event on its newscast.
Two-time Emmy award-winning soap star Heather Tom has graced this event as host/emcee along with entertainment by such Broadway greats as Kevin McGuire whose credits include lead roles in Phantom of the Opera and Les Miserables.
The WOW Awards Celebration is an annually sold-out event with more than 350 guests that include elected officials such as the Delaware HIV Consortium's good friend and supporter U.S. Senator Chris Coons, mayors of the City of Wilmington, Delaware Governors, state senators and representatives, leaders of the business community, the Delaware Division of Public Health, healthcare professionals, and hundreds of community supporters,
A Silent Auction of several hundred incredible items, a specialty raffle, a grand raffle, and entertainment tops off the evening and has delighted our guests for the past decade.
Click on each of the following links to get a glimpse of past WOW Awards. We hope you join us for our next event – we want to make YOU say WOW!
2019 Awardees:
Crimson Moon Family/Robert Ellis Memorial Fund – Community Award
Annmarie Lamon, Citizens Bank – Volunteer of the Year
Ismael Medina, LACC – Ally Award
Jack Miller – Impact Award
Darrell Sparks, MSW, Christiana Care – Ryan White Red Ribbon Award
Bob Vella, DE Division of Public Health – Leadership Award
Eric Klinger-Wilensky, Esq., MNA&T – Corporate Award
Cynthia Williams, FNP, Christiana Care – Sr. Dolores Macklin Guardian Angel Award
2019 Sponsors:
This year's sponsors:
Walgreens
6ABC
Highmark Delaware
Christiana Care Health System
Morris Nichols Arhst & Tunnell
Citizens Bank
Planned Parenthood DE
Latin American Community Center
PHMC
We Work for Health (DE)
Viiv Healthcare
Sobieski Mechanical
Spark Creative Group
Wilmington City Council
Wawa Foundation
Bassett, Dawson & Foy
Food, Beverage, Gift-in-Kind Sponsors:
Iron Hill Brewery
Woody's Crab House
Mattes Seafood
Gordon Foods
Banks Seafood
Peco Liquors
Kreston Spirits
Breakthru Distributors/Naked Turtle Rum
RoyerComm Inc.
---
© The Delaware HIV Consortium